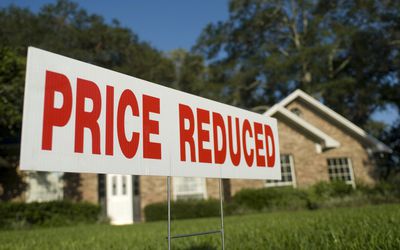 The demand for residential real estate in the Greater Charlotte area remains high while lower inventory levels (2.4 months) continues to facilitate a favorable selling conditions. This fact along with the many growth drivers have been well documented, and there are many good reasons to believe this market will continue to experience buyer demand and rising home values.
While optimism remains high and transactions steady there has been a noticeable shift in buyer urgency in the past 2 months. There could be many reasons (time of year, price points, location, rising rates lowering buying power, lack of inventory, etc.), but these in no way indicate a bubble is bursting. In fact there isn't any indication there are fewer buyers yet each day I review my dashboard I observe an increasing number of sellers "Reducing Price" on their homes.
What can be done to avoid this? The best piece of advice is to make sure the home is appropriately priced to begin with; assuming that is the case here are 3 things to do before Reducing the Price:
Ensure all Marketing efforts have been executed, these can include: professional photos and video, property website or landing page, drone footage to capture the home and community, social media advertising (boosted campaigns, marketing to both the agents and sellers personal network, neighborhood pages), open houses, mailers or flyers to neighborhood, printed marketing material in and outside the home, community spotlights and newsletters...to name a few.
Stage it and Raise it: Is the home properly cleaned, prepped, and staged? Do the property photos, video, website, and marketing material reflect the best look? What is the curb appeal of the home? Basic lawn maintenance,...